Company Seggi Century - TM Heat Plus
Corporation «Seggi Century» - leader in the production of heating systems of the new generation based on infrared film Heat Plus.
«Seggi Century» is engaged in the development and production of infrared film, as well as related materials for heating and heating systems, for more than 10 years.
At the moment it is the leader in the market of infrared film for heating systems for the use of film in the world
The products under TM Heath Plus are supplied in more than 15 countries. The goods produced by Heat Plus in South Korea have passed European certification. Infrared film, also certified for sale and use in Japan - which indicates the high quality of materials and high manufacturability of production.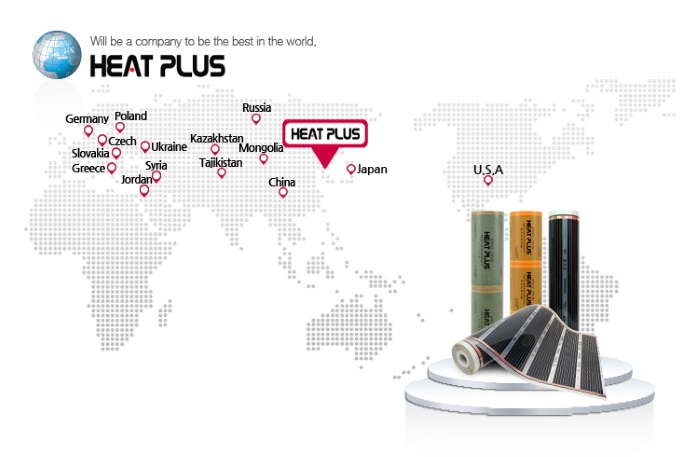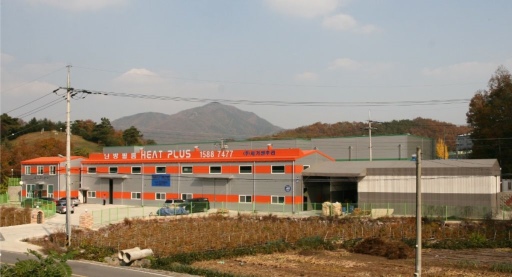 The production facilities of Seggi Century are located in South Korea. At the moment, this country is a recognized world leader in the development, production and application of infrared film. In many respects, thanks to the heating film TM Hit Plus.
Modern equipment and new production technologies allow the company to be one step ahead of competitors in the production of infrared film, due to:
- a wide range of capacities;
- large selection of standard sizes;
- multilayer film structure;
- quality of external coating;
- the thickness of the copper bus and silver coating;
- development of new technological generations of film.
High quality and a 15-year warranty for the entire infrared film from TM Heath Plus are achieved through multilevel control:
- development technologies;
- creating an assembly line;
- the production process;
- after production tests and experiments;
- pre-sale quality control;
- constant collection of feedback from users.
All these stages serve to improve existing products and develop new technological solutions.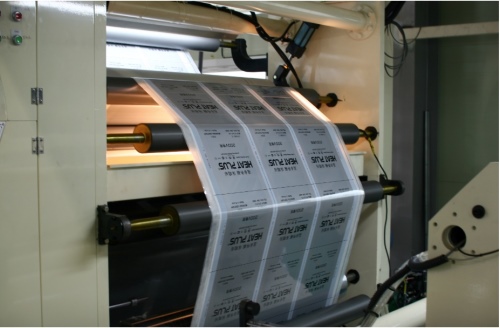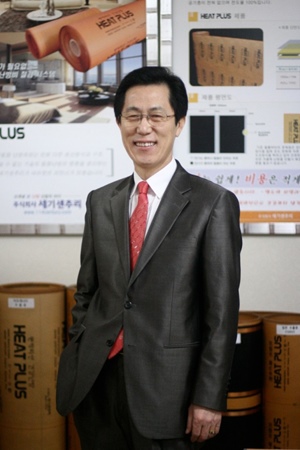 CEO Pak Hong Gu
"A positive reputation of the company and the popularity of the brand can not be earned in a short time." Only a company that has manufacturing equipment, technical personnel and trustworthy customers can meet its obligations to the client."
As a customer-oriented company and leading the way in the production of environmentally friendly long-wave infrared coatings, we are working hard to earn customer confidence through know-how and experience, careful quality control, advanced technology and impeccable service.
"Thank you for your cooperation and support!"
Corporation «Seggi Century»