Instant heating of Heat Plus infrared film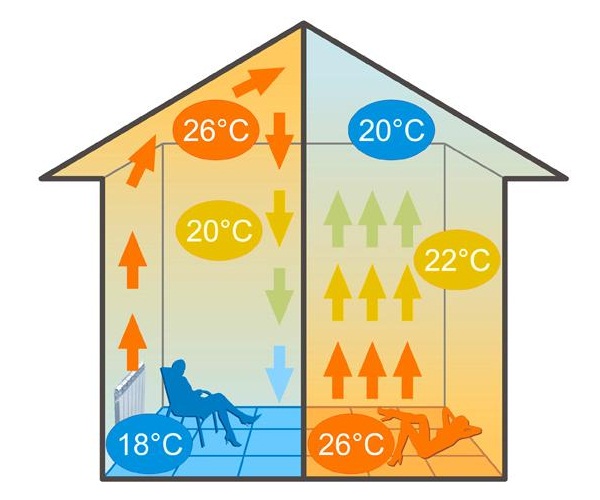 The use of carbon coating provides instant heating of the system. In this case, the working area of warm floors Heat Plus is at least 98%, while similar models of other manufacturers do not exceed 40-60%.
Warm floors have long ceased to be exotic, and today they can be found not only in elite cottages, but also in ordinary apartments, offices and even cottages. Such heating systems are often an alternative source of space heating, allowing you to maintain the desired temperature, creating an atmosphere of comfort and comfort, and also avoiding common cold in the cold season.
However, not all warm floors can boast of high efficiency and high-quality space heating. Many models operate locally, heating only the floor covering, but the overall temperature in the room remains sufficiently low for a long time.
Heat Plus infrared warm floors are devoid of all these drawbacks. First of all, because they use a continuous carbon coating, which ensures the highest possible release of thermal energy in the shortest possible time.
Therefore, Heat Plus floors become warm immediately after the system is connected to a 220 W power source. In addition, due to the continuous coating, which can not boast systems based on the cable mat, the area of the heated surface in the infrared Heath Plus is about 98%. While other models of thermal floors, these indicators do not exceed 40-50%.
The advantages of warm floors Heat Plus also include the absence of a concrete screed when laying them, which does not need to be heated up further, spending electricity on it. This allows you to provide instant heating of the floor and in the shortest possible time to fill the room with heat, regardless of what type of flooring is used in each case.